BirdWeb: Seattle Audubon's Guide to the Birds of Washington State
Bird of the Week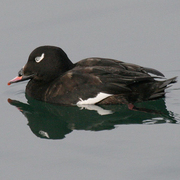 White-winged Scoters winter in Puget Sound, preferring to forage for mollusks and crustaceans in deeper water than the two other species of scoters. Nearly 90% of White-winged Scoters breed in the Canadian boreal forest, where they build nests in heavy brush on land next to water.
Birding Site of the Week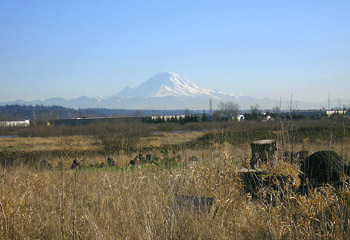 The Kent Valley is an exciting place to bird year-round. While much of the valley is under steady development, a healthy population of birds remains near the Green River. The Kent Ponds is a 300-acre site consisting of grassy meadows, cottonwood forests, and several freshwater impoundments. Check out the viewing platforms and nature trails on the west side of the property, to look for resident songbirds and wintering waterfowl.
Get Involved with SAS

Seattle Audubon has numerous resources available to you.